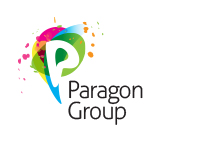 Paragon is a leading international Professional Congress Organizer (PCO) specialized in associations, initiated conferences, production and management of conferences and events.
A meeting between people is a defining moment which provides valuable opportunities for discussion, communication and exchange of knowledge, combined with personal and professional interaction. Paragon is renowned worldwide as a leading company for management and initiation of conferences and events, and is a Professional Congress Organizer (PCO). The company specializes in the creation, production and implementation of both regional and international summit meetings. Every meeting is a work of art, which requires original thinking, creativity and inspiration in order to provide a total experience to a wide variety of customers around the globe.
December 13-15, 2015 (Tel-Aviv, Israel)
ICI Meeting 2015, International Conference for Innovations in Cardiovascular Systems (Heart Brain and Peripheral Vessels) and High-Tech Life Science Industry
2015.icimeeting.com
February 27 - March 1, 2016
CPP 2016 - The 4th International Congress on Cardiac Problems in Pregnancy
2016.cppcongress.com
The 4th International Conference on Prehypertension, Hypertension and Cardio Metabolic Syndrome, which will take place in Venice, Italy from 3-6 March, 2016.
June 30-July 2, 2016 (Bratislava, Slovakia)
1 st Congress of Cardiovascular Prevention in Pre-Elderly and Elderly Individuals (CPPEI 2016)
cardioelderly.org/